Free shipping for orders over £40*
WHAT WE STAND FOR
When you're working on your health and fitness goals, it can be easy to lose sight of what you're really aiming for. That's why we've made it our mission to help our customers feel at their best every day with products specially designed to improve their health, vitality, and well-being.
Bootea is here to help you stay motivated and focused on your goals even if you have a busy lifestyle. Our range of teatox packages, workout guides, and flexible eating plans provides you with everything you need to achieve impressive results in the long term!
WHAT WE DON'T STAND FOR
We know that a healthy lifestyle is not a temporary fix. It is an ongoing commitment to adopt lifelong habits. We do not advocate fad diets or drastic slimming regimes that will only show you results in the short term.
Therefore, we will never make any false or misleading claims about the effectiveness of Bootea products. We stand by the fact that the best possible results come from combining our formulas with a healthy, balanced diet and regular exercise.
WHY BOOTEA?
There are countless supplements available that promise significant improvements in your life. But if you go with one of those options, you may find yourself missing the energy, focus, and motivation down the road. Bootea is the support that will give you all of these and more. It's your daily detox, metabolism booster, health and wellbeing in a cup — call it what you want. We just call it effective! And it's not just us. We're the UK's No.1 tea detox brand, already loved by millions of happy customers who have made Bootea a lifestyle! We're not stopping at tea either; we're on a mission to help you hit your health and beauty goals from within!
featured on


Our flexible eating plan
We want you to succeed in all your health and fitness goals! That's why, alongside our best-selling detox products, we've put together a flexible eating plan to help you stay on track. With breakfast, lunch, dinner and snacks all covered, our plan will help you make the right choices without restricting your intake.
over 1 million customers worldwide
FUEL YOUR CHANGE TODAY. JOIN THE BOOTEA INSTAGRAM MOVEMENT!
Show your Bootea love by tagging us on your Instagram posts!
@booteauk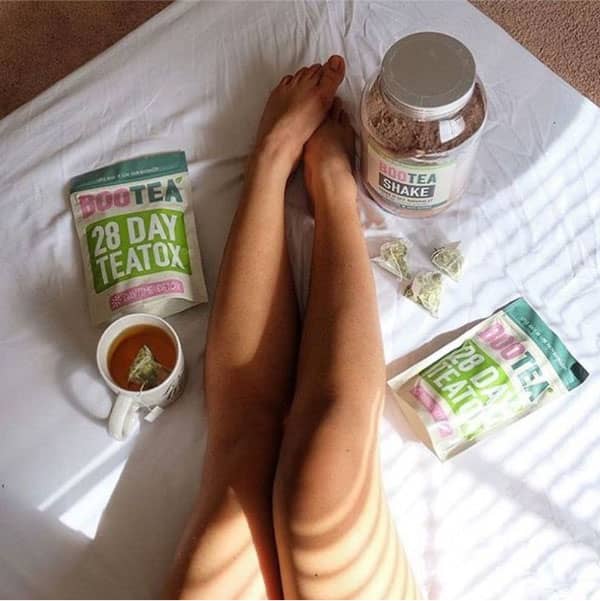 SUBSCRIBE & SAVEGET 20% OFF YOUR FIRST ORDER!
Sign up and get instant savings on your first order, plus be the first to know about our latest products, offers and discounts!
YOUR INFORMATION IS SECURE WITH US